Website Translation: 10 Tips for Website Translations & SEO Optimization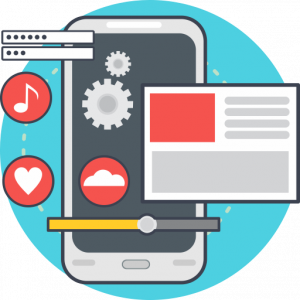 Jump ahead:
Website Translation & SEO: How to Adapt your Website to Attract International Clients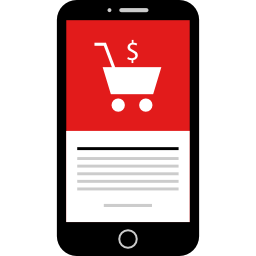 Forget any quick and easy solutions you may have heard about website translations. This article is a guide for those who already know that automatic translations and other "easy solutions" will make your product or service look like spam to your target audience.
If you are American, how do you feel when you open a website in Australian English? The page is in English, but reading the text still seems a little off, doesn't it?
The same feeling occurs when Argentines open a website written in Spanish dialects from Spain, Mexico, or Chile. American English, the most common worldwide, will still feel strange to British and Australian English speakers, even though they understand it.
That's why we put the following tips together for those looking to effectively broaden their company's horizons internationally.
Nowadays, product and service exports have been considerably simplified. Many companies, however, still run into the same stumbling block: how can I appeal to an international audience?
Exportation is the result of an elaborate expansion process that all begins with an outstanding virtual showcase. Your business won't go anywhere with a mediocre website.
Pay close attention to the following points, and feel free to come back if you need to refresh yourself on our step-by-step process for internationalizing your business. 😉
1 - Use local domains for each country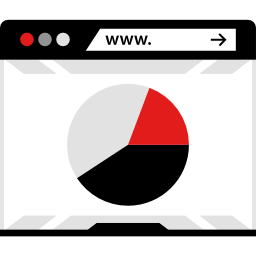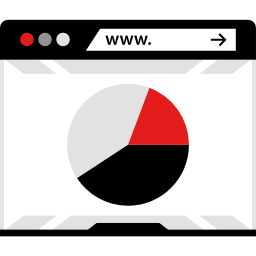 Even countries that speak the same language, such as Brazil and Portugal, can have different forms of writing and spelling. They also have different pronunciations, interests, habits, currencies, and time zones. 
There are 3 ways (recommended by Google) to set up your international website while addressing these differences. We will explain all of them with examples:
a) ccTLDs (Country Code Top Level Domains): a ccTLD allows your website to be seen as a local site by users as well as search engines. Example: yourwebsite.fr (France), yourwebsite.com.br (Brazil), yourwebsite.co.uk (United Kingdom). 
This is the most recommended form for those looking to expand their company to other countries, as your target audience will find your website easier. The only downside to this is having to build a site for each particular domain.
b) Subdomains: a subdomain will allow you to create geographic divisions within your domain. Example: es.yourwebsite.com (Spanish version), fr.yourwebsite.com (French version) and au.yourwebsite.com (Australian version).
This model allows you to cut website costs, but becomes more complicated to implement Search Engine Optimization (SEO) for each specific subdomain of your website. 
For example, keywords used for a Mexican audience will be different than those used for an Argentine audience, even on the same subject.
Therefore, structuring a website based on subdomains can present some challenges while trying to accommodate each target audience.
c) Subdirectories: easy to set up, difficult to manage. Examples: yourwebsite.com/fr/(France), yourwebsite.com/br/(Brazil), yourwebsite.com/ar/(Argentina). 
Subdirectories place your entire website on one server in one location, which could be a disadvantage when competing against other businesses with local domains (yourwebsite.fr, yourwebsite.com.br, yourwebsite.com.ar).
Here's our advice: choose one of these 3 methods and stick with it. Mixing different approaches will just make things more difficult for you! 
We also recommend that you use ccTLDs, as they are the simplest and most direct to manage. ccTLDs are more work in terms of creating independent websites for each domain, but in the long run make it easier to expand internationally. 
As you may have noticed, not all countries use the same pattern [ex: .com.br] for commercial domains. In Chile, for example, local businesses use the simplified [.cl] instead of the standard [.com.cl]. In the United Kingdom, it's more common to see [.co.uk].
2 - Find the keywords that your target audience searches for the most

When you make a website in your country, it's always important to know exactly which keywords your target audience searches for. The same applies to website translations; it won't do you any good having a website that doesn't use SEO.
You need to be visible to your target audience, and better yet, be able to help them with their concerns and problems. 
Here's what you can do: make a list of the top 10 competitors in your field in the countries where you'd like to expand your business. These 10 companies have likely already done the heavy lifting for you. All you need to do is find the keywords that are being used by the competition. 
The following are some tools used to find popular keywords:
SEMrush: allows your access to massive lists of keywords used by your competitors. With SEMrush, you can find many SEO-related variables, such as the number of searches for each keyword and the traffic for each website.
Alexa: provides reports on keywords used by your competitors, as well as identifying unexplored opportunities within your field. 
Similar Web: provides insight on SEO tendencies within your field. Similar Web also analyzes your competition and your international growth potential.
Website and UX Statistics: this infographic shows the most recent website statistics of 2018.
Google AdWords Keyword Planner: a free tool provided by Google which gives you tips about the most widely used keywords.
Searchmetrics: evaluates websites in over 28 countries to optimize your expansion into international markets.
Bing Keyword Research Tool: Bing's equivalent to the Google Adwords Keyword Planner.
Yandex Keyword Statistics: Yandex, the "Google of Russia", can be a very helpful tool if you wish to expand your business into the Russian market. 
The Complete List of SEO Tools: a list of almost 200 SEO tools (free and paid) to improve your website's search engine prioritization.
Entering keywords on the search engines Google, Bing, and Yandex can help identify other commonly used phrases as well.
Keywords are products of both local language and cultural customs, therefore they often vary from one country to another. Colombia and Chile, for example, use different keywords for the same subject even though both are Spanish speaking countries. 
Always use the above SEO tools to decide which keywords to use, and pay attention to those most commonly searched and with the most traffic.
Here's another tip: always keep MozBar installed on your browser. MozBar is an awesome tool you can use to evaluate page and domain authority scores.
This will be useful when you create your business' website content. You'll be able to identify and use pages with high DA (Domain Authority) and PA (Page Authority), and leave out those that rank lower.
3 - Once you've compiled your list of important keywords, implement them in your website

Gone are the days when people and businesses overloaded their websites with the maximum number of keywords possible to gain higher rankings on search engines.
Users will see this as spam, and won't visit your site. Nowadays, clear, direct, and helpful websites that address client's questions and concerns are much more effective.
The best way to expand your business is to create original content that is relevant to your target audience. 
Another useful exercise is to identify elements of your website that already work well. In other words, think about your website's current performance in your target country.
You could evaluate the following:
Where does your site's daily traffic come from?
In what language(s) is your site most visited?
How much overall traffic does your site get daily/weekly/monthly?
Which keywords produce higher traffic?
What are your most popular pages (URLs)?

What is your conversion rate? (i.e. how many users become customers?)
A great tool you can use for all of this is Google Analytics. 😉
While translating your website, you need to decide what you want your new business (yes, treat it like a new business!) to achieve through a global presence. You could ask yourself the following questions:
What are the objectives of my new translated website?
How will I deliver my goods or services to foreign clients?
What do I need to focus on to secure my spot in a foreign market?
4 - Configure your Google Search Console correctly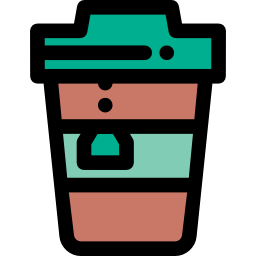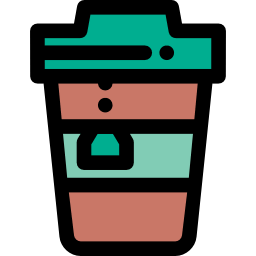 Google will typically begin to recognize your website between 1 week and 3 months. However, there are tools that help search engines to scan internet content faster and more effectively.
Using a local domain (e.g. yourwebsite.com.ar) and translating your website to Argentine Spanish are huge steps towards your business' internationalization.
In order to help Google show your site to your target audience, select "international segmentation" under the "search traffic" tab in Google Search Console. Look for the "country" tab and choose your website's location.
5 - Set up your site's HREFLANG tags

Website translation involves careful use of HREFLANG attribute tags. What is an HREFLANG attribute?
HREFLANG attribute tags are small pieces of code that you use when your website has content in multiple languages to help search engines pull up the correct version for the user, according to their country and language.
International SEO consultant Aleyda Solis explains how to use HREFLANG tags in this great article.
Aleyda also developed her own tool to create HREFLANG tags for any website. Click here to access her website. 🙂
If your website was made with WordPress, HREFLANG Tags Lite is an excellent plugin you can use. Just install the plugin and follow the steps in this video to configure your website. 
To verify that you used your HREFLANG tags correctly, use the HREFLANG Tags Testing Tool. 
6 - Avoid automatic translations

It would be a shame if you went through the trouble of following the tips on this website, only to use an automated translator for your website's content. 
Automatic translations have come a long way, but language is constantly evolving as well.
If you notice when a website is in British English, certainly a Peruvian notices when he enters a website in Argentine or Uruguayan Spanish.
A good translator isn't automatic; they're human. Better yet, the best translators are native speakers. 
Automatic translations can often be seen as spam, by both search engines and users.
If you want to expand to China, look for a native Mandarin speaker to translate your website.
If you're looking to move into a closer market, like Argentina, hire an Argentine to translate your website.
That's our specialty at TripleTrad; we carry out all your translations with our elite team of native translators, that way your company's globalization is as smooth as possible. For more information, just send us a "hi". 😉
7 - Select the best search engine for each country

Some of the most popular search engines in each country are:
Russia: Yandex and Google;
USA: Google and Bing;
Chile and Brazil: Google.
8 - Create your Google My Business account

Google My Business is a tool that allows you to tell Google important information about your business. Google then tells its users about your business and its location. 🙂
While using tools like this one, it's important to always provide the same information when dealing with:
No matter where you're registering your business, make sure you always use the same information to avoid confusion.
If you have an international domain, your address and domain can be different. You can even adapt your business name and set up a local phone number from Mexico, for example.
The defining factor of your success will be how well you can help your target audience with their questions and concerns.
9 - Use the most popular social media in each country

While working on your website's translation, think about how your translations will promote your company's image on social media, or how it might detract from your publicity. 
In the USA and Brazil, Facebook is one of the most popular social networks. In Japan, the most widely used social network is Twitter. In China, QZone is more common.
A helpful tool you can use to optimize your social media content's reach is the Facebook Power Editor, which increases your posts' audience according to country and language.
Here at TripleTrad, we don't just translate social media content. We also create eye-catching art/designs for your social networking in other languages. The magic happens here. 😉
10 - Duplicate content in other languages. How do you deal with duplicate content throughout the translations of your website?

Here's the predicament: you want to create different versions of your website in different languages, but you don't want Google to lower your rank for having duplicated content. We're happy to tell you that there is a solution!
John Mueller, Google SEO Analyst, suggested avoiding automatic translations at all costs and always addressing your target audience in each country according to their specific needs.
Even if one website is aimed at a Mexican audience, and the other Colombian, it will be a huge advantage for you to adjust your site's content according to the specifics of that country. Google can lower your ranking if you use the same Spanish content for each country's website.
One of the biggest mistakes you can make in website translation is not translating the whole website. When you translate the entire website for every version (even in the same language), your Google ranking will improve significantly. 
2 Tips to Optimize Your International Website's Loading Time
The following applies to any website worldwide:

Tip #1: Avoid shared servers
Shared servers host your website along with thousands of others in one place.
Obviously, hosting so many websites in one place can cause some problems. For example, if one website receives high levels of traffic at any given time, the other websites on the server can experience slowdowns, instability, and can even go down completely.
As a safety measure for other websites, shared servers will also take your website off the air if you receive too much traffic.
As you can imagine, this can be devastating for someone trying to grow their international business!
That's why you should always use a dedicated server (not shared) that's powerful enough to support increasing traffic and peaks in visits to your site as your international audience grows!
Tip #2: Pay attention to your website's loading time

In an increasingly accessible world, there's no use in making a website full of helpful resources that is slow, or doesn't even open.
Your website doesn't need intricate and detailed images. What's more important is that it can load in under 2 seconds. Impossible you say? Not with the following tips:
a) Always optimize your website's images with TinyPNG or Compressor.io. If you use WordPress, make sure you have the WP Smush plugin installed;
b) Use Cloudflare to load your website faster. How does Cloudflare work? Let's use an example: if your website is hosted on a server in Canada, when someone from Australia accesses it, the information will be transmitted from Canada to Australia.
With Cloudflare, your site will be located in the cloud so anyone from any country can access it faster, no matter where your server is located. Cloudflare also has a free auto-renewable SSL certificate.
This means that your website's domain will have httpS, which will increase security and protect your international users' information.  
Below are some more helpful tools that can analyze and improve your website's loading speed:
GTmetrix: server located in Vancouver, Canada. Tests your site and identifies factors that are affecting loading time;
Web Page Test: with this tool, you can simulate accesses to different servers from different countries;
Google PageSpeed Insights: a tool provided by Google to identify positive and negative factors affecting your website's loading;
Google Test My Site: another tool provided by Google aimed at website loading for smartphones.
What's the next step? Start exporting your products or services.
If you need help translating your website, we'll be happy to help you internationalize your business. 
Website Translation: One Less Problem In Your Life

While translating you website, always keep your target audience/country in mind.
We at TripleTrad are here to revolutionize the internationalization of small, medium, and large companies worldwide. Our operations are carried out by a distinguished network of native translators and web developers. And all of this, for you. 😉
Our goal is to directly influence the growth rate of U.S. exports, making international commerce smoother for all businesses.
We can help in 3 ways:
1) Standard Plan: we oversee your website's translation. You send us your website's content, let us know what country you're looking to expand your business into, and we'll translate and adapt your content according to your target audience's needs.
2) Business Plan: in addition to a complete website translation, we provide a list of your target audience's most commonly searched keywords.
Over time, this will help your website rank higher on search engines worldwide. This list will also act as a guide as you create future content for your website, and will be a huge help as you consider the characteristics of your target audience.
3) Premium Plan: complete website development. Our Premium Plan includes:
- A complete translation of your website, executed by a translator native to your target country and market;
- A complete list of the most relevant and popular keywords used by your target audience;
- Website development and design;
- Search Engine Optimization (SEO);
- Complete HREFLANG Tag configuration;
- Secure data transmission (your website's domain will be httpS);
- Website loading optimization;
- Higher ranking on search engines through Google Search Console and Google My Business.
All you need to do to get in touch with one of our translators is get an estimate or simply send us a "hello".
We know how hard it can be to find a qualified translator when you need one. That's where we come in: we give your international business endeavours direction and power, enabling you to be just as effectively overseas as you are locally.
We work as if we were a translation department within your own company, except you don't need to worry about the hassles of contracting workers or finding professional translators for your business documents.
You only pay per project, with no recurring or monthly fees.
At TripleTrad, we are passionate about helping your business and projects gain publicity and new audiences both locally and internationally.
If you have any questions about our website translation services, reach out to us at +1 212-203-0301. You can also contact us via live chat. 
🙂
You might also be interested in: 


Certified Translation Services


Accurate Translation Services


Fast Response Time: We Live in the Future
Language combinations
215
Team members across the planet
600
Happy clients worldwide
1500
WHO WE SERVE
TripleTrad is a thriving business with over 10 years of delivering comprehensive translation services across 300 languages to both fledgling and long-established organizations. Our services have assisted companies in fields such as:
Advertising, Architecture
Design, Education, Engineering
Financial, Legal
Manufacturing, Medical
Multimedia, Technology
What clients say about us
"Amazing turnaround time"
93%

Professional Translation Services


Amazingly Designed Translation Services